Preparing Organizations for Over 20 Years
Our founder, Darryl Culley, established the Emergency Management Group (formally known as Emergency Management and Training Inc.) in 1998. Darryl assembled a dedicated team of professionals to what EMG is known for today. EMG is recognized as a world leader in Strategic and Master Planning, and disaster readiness training. EMG is your backup when you need it most.
Darryl Culley founded Emergency Management & Training Inc. in 1998, building the company on the strength of the team. Darryl works alongside his team of 20 professionals and 2 support staff. Utilizing this experienced team of professionals, Emergency Management & Training Inc. has expanded to become an international organization.
Darryl Culley, EMCA
President
Darryl has over 40 years of emergency services, disaster preparedness and health care administration experience. As lead of EMG, he has worked with over 1,000 organizations worldwide reviewing/ enhancing operational performance, developing emergency plans, providing training, and conducting tabletop and functional exercises. Starting his career as a paramedic and POC firefighter, his experiences include being a paramedic chief, senior provincial government roles and CEO of healthcare facility. Darryl founded EMG in 1998 moving into business full-time in 2004. 
Lyle Quan
Vice President of Operations
Lyle Quan has over 35 years of experience in emergency services that range from police to EMS and fire. Lyle has worked across Canada, the US, and worldwide bringing his expertise as far as the United Arab Emirates and the Country of Guyana. Lyle's highly regarded reputation in the fire service is earned through previous positions with the Office of the Fire Marshall and Emergency Management, the Ontario Fire College, and several municipalities throughout Ontario. Served as the Commissioner of Community Services and Fire Chief for the City of Waterloo. Lyle has been with EMG part-time since 2007, moving to full-time in 2021.
Rick has more than 40 years of emergency services experience and recently retired as the Deputy Chief of the City of Barrie Fire and Emergency Services (BFES). Rick joined EMG in 2018 and has worked on numerous projects across Canada. His specialty is Community Risk Assessments and fire service operations.   Rick has received recognition for both Service and Life Saving Actions from Springwater Township, was the recipient of the Fire Services, Long Service Medal from the Government of Canada (1994) and the Government of Ontario (1999), and the recipient of the Queen's Diamond Jubilee Medal (2012).
With over 30 years of experience in the Department of National Defence, Fire, Emergency Management, and municipal by-law, Phil provides a range of expertise. In his long-standing career in the Fire Service, including work in several municipalities, Phil served in roles of General Manager (GM) and Fire Chief of Emergency Services. Phil joined EMG in 2018 and has led the development of several Fire Services Master Plans. He has also led more than 10 Fire Station development projects, including capital planning, RFP development and operational readiness.
Brian has over 25 years of Fire Service experience (18 municipal, 6 wildland) in addition to 13 years of international development practice supplemented with an MA (Disaster & Emergency Management), a BA (Fire & Safety Studies), a Fire Service Leadership Diploma, the Fire Executive Management Certificate, and a Certificate in International Development. He completed the U.S. Department of State's premier professional exchange program for emerging leaders, the International Visitor Leadership Program. Brian is recognized through the IAEM as a Certified Emergency Manager (CEM®). Brian joined EMG in 2020.
Daniel has over 10 years of direct Emergency Management expertise, with a knowledge of a broad range of Emergency Management legislation requirements.  His knowledge of the sector spans all aspects of the field, with multiple recent certifications. Daniel's knowledge base includes formal education on the Incident Management System, Business Continuity, Hazard Identification and Risk Assessments, and exercise development. He has worked with the Town of Oakville, a community of 220,000, as an Analyst and Alternate Community Emergency Management Coordinator, volunteered as a Team Lead with the Red Cross, and is a Canadian Forces veteran with deployment experience. Dan joined EMG in 2019.
Les Karpluk is a fire service expert with almost 40 years of experience in emergency services. Starting his career in the Prince Albert Fire Department in 1982 and retiring in 2014, Les held a few positions within the fire department including Battalion Chief, Deputy Chief, and Fire Chief for over 8 years. In 2009 Les was recognized by the Canadian Association of Fire Chiefs as the Full-time Career Chief of the Year. Les has worked with EMG conducting fire service reviews from 2014 to the present and is currently the Fire Chief for the Waskesiu Fire Department by Parks Canada.
Richard has over 30 years of experience in fire and emergency services, and he continues to develop his skills with leadership, training, and education regularly. Most currently, Richard serves as the Deputy Fire Chief of Operations for the London Fire Department where he assists in leading 14 fire stations and 336 firefighters as well as the Apparatus Division. Richard has held Deputy and Chief positions in other fire services prior to London.  Richard has been working with EMG since 2017.
Carol is a progressive leader in healthcare security and post-secondary educational trends as a proven strategist and steward for developing security officers, workplace violence and safety, emergency management, and training and education. Carol managed the security and emergency management programs at the Royal Victoria Health Centre in Barrie. Carol has been working with EMG since 2021.
As a senior civilian leader, Director of Electronic Security, CCTV and Access Control Systems at CFB Borden, Brad has worked with all levels of military command at the base regarding electronic and physical security. His electronic security expertise brings a unique set of security consulting and risk analysis to our team. Brad has been working with EMG since 2021.
Guy has over 30 years of experience in fire and emergency services, and he continues to develop his skills with leadership, training, and education regularly. Guy is currently retired from his Assistant Deputy Fire Marshal position. Guy provided leadership in the delivery of training and certification for the Ontario fire service. He managed the Operation of the Ontario Fire College by ensuring effective and efficient administration of financial and human resources, ongoing quality service improvements, as well as supervising the delivery of academically sound programs.  Guy joined EMG in 2021.
Penelope Perry is certified in Crime Prevention Through Environmental Design as well as being a licensed security guard with extensive leadership background. Penelope uses the CPTED principles to conduct assessments and present opportunities to improve security programs. Penelope has been with EMG since 2019.
Erin is our designated AutoCAD technician; with Erin's knowledge, she uses drafting software to create drawings/ blueprints to help illustrate various concepts for our clientele. These plans include fire safety plans, evacuation plans, special event drawings, etc.  Erin has been with EMG since 2017.
Ali Asgary is an expert in disaster, emergency, and business continuity management. His extensive research and applied teaching are enhanced by his active contributions to the profession and by translating them into real world practices at different levels. Because of his award-winning research and training for different organizations, Dr. Asgary is always on the cutting edge of the emerging disaster and emergency management field. He was among the faculty members who established this discipline in Canadian Universities, including York University and Brandon University. Ali has been consulting for EMG since 2019.
Larry has over four and a half decades of public service experience (police and fire) and possesses a broad spectrum of qualifications that mesh effectively with the range of duties associated with administrative and operational functions within the Canadian fire service. Collectively, these combine to make him an excellent candidate for any project in the fire services sector.
Throughout Mark's 30-year policing career, he has had the privilege to lead various units and projects. Through each leadership opportunity, Mark has developed strong relationships within the Barrie Police Service and with outside partners. Mark was the project leader for the Barrie Police Service to review, determine, develop, and implement physical security needs, upgrades, and improvements at the Barrie Courthouse. A multi-million-dollar construction project in collaboration with the Ministry of the Attorney General resulted in the successful upgrade of the Barrie Courthouse.
Sandra McKenzie is a senior Human Resources leader with over 12 years of recognized management experience in the municipal sector, and over 20 years in Human Resources. In addition to her extensive professional experience, she holds a Bachelor of Science in Psychology, a Master's degree in Workplace Learning and Change (Adult Education), and a Diploma in Public Administration and Leadership. A Certified Human Resources Professional, she has extensive experience in human resources, working in the private, public and not-for-profit sectors. Sandra began her career as an operations manager in a large Canadian retailer. Sandra took on increasingly responsible positions within Human Resources, working in the not-for-profit sector, local municipalities, and in the Ontario Public Service. She currently works at a large regional municipality and, with her team, is responsible for providing strategic advice and support to the senior leadership team.
With 25 years of experience in British Columbia fire services, Monty is an expert at leading and building teams, solving issues, completing workplace needs assessments, operational planning, and multi-million-dollar budgets. He is a decisive, diplomatic, and clear communicator with internal and external stakeholders. Monty is a stable and effective leader in pressure-ridden, time sensitive, and stressful environments. He is sincere and honest with a high level of personal and professional integrity. Monty is the Assistant Fire Chief for District North Vancouver and is responsible for all Public Safety functions including FireSmart, fire investigation, and inspection.
Everett has been involved in fire services for over 20 years, beginning as a volunteer and working through the promotional ladder to Fire Chief at more than one fire department. Everett has completed numerous training courses, keeping up to date with the most current certifications. His level of community involvement demonstrates his dedication to the community. As the Director of Emergency Services and Fire Chief for the City of St. Albert in Alberta, Everett oversees a wide range of duties including the daily and long-term operations of both the St. Albert Policing and Fire Services Departments and sits on the City's Policing Services Committee. Everett was also previously the Director of Protective Services and Fire Chief for the City of Beaumont Fire Service.
Michael has a dynamic executive leadership career in the field of Emergency Services, having moved within a period of 19 years from primary care paramedic to his most recent position of Executive Deputy Chief of Fire & Paramedic Services for the City of Greater Sudbury. Michael has over 15 years of senior management experience, including being the Paramedic Chief for Manitoulin Sudbury EMS. Before his Chief position, Michael was the General Manager of Community Safety, responsible for over 600 employees in Ontario's largest geographic municipality. He is progressively accountable for management of increasing budgets, peaking at over $40,000,000, exhibiting a progressive, decisive, and innovative ideology. His responsibilities included CEMC and overseeing the emergency management program for the city.
Keith brings a wealth of knowledge with over 40 years of paramedic service experience. In his current role as Paramedic Chief of the Kawartha Lakes Paramedic Service, Keith has assisted in the success of many accomplishments throughout his role. He developed a patient transfer strategy that reduced 3,000 non-urgent hospital transfers as well as created a City of Kawartha Lakes PAD program that has resulted in saving the lives of twelve individuals in the last 10 years. He has been the recipient of the EMS Exemplary Medal for 30 years of service to the citizens of Canada. Keith is a member of the Ontario Association of Paramedic Chiefs and an Executive of the Ontario Municipal Management Institute.
Tracey Lowey brings over 20 years of experience in the community services and crime analysist sector. Tracey currently holds the position with the Alberta Law Enforcement Team as a Crime and Intelligence Analyist. Tracey's duties and responsibilities include identifying crime trends, analyzing data, liasing with external agencies and providing new targets based on current trends and intelligence. Her current focus is with the Human Trafficking Unit. Before this position, Tracey worked with the Calgary Police Service as a Crime and Intelligence Analyist with the Homicide Unit, and Guns and Gangs Unit.
Juan Henderson is an Emergency Management and Biosecurity Specialist, with an extensive background in medical care, emergency preparedness and disaster management. Juan has coordinated disaster response and crisis management activities, provided disaster preparedness training, and prepared emergency plans and procedures for natural, wartime, and/or technological disasters.
Our Administration Team keeps the company on its toes. Enhancing productivity, the team not only assists in crucial organization with optimal management strategies, but keeps track of upcoming and ongoing projects, consultation appointments, training programs, correspondence, scheduling activities, production of proposals and reports, and so much more. This team is the face to EMG's excellent customer service, through written, telephone and electronic communications. If you have any questions or concerns, or would like to inquire about our services, it is Ashley or Sarah who would happily walk you through your queries.
We do numerous functional exercises and training programs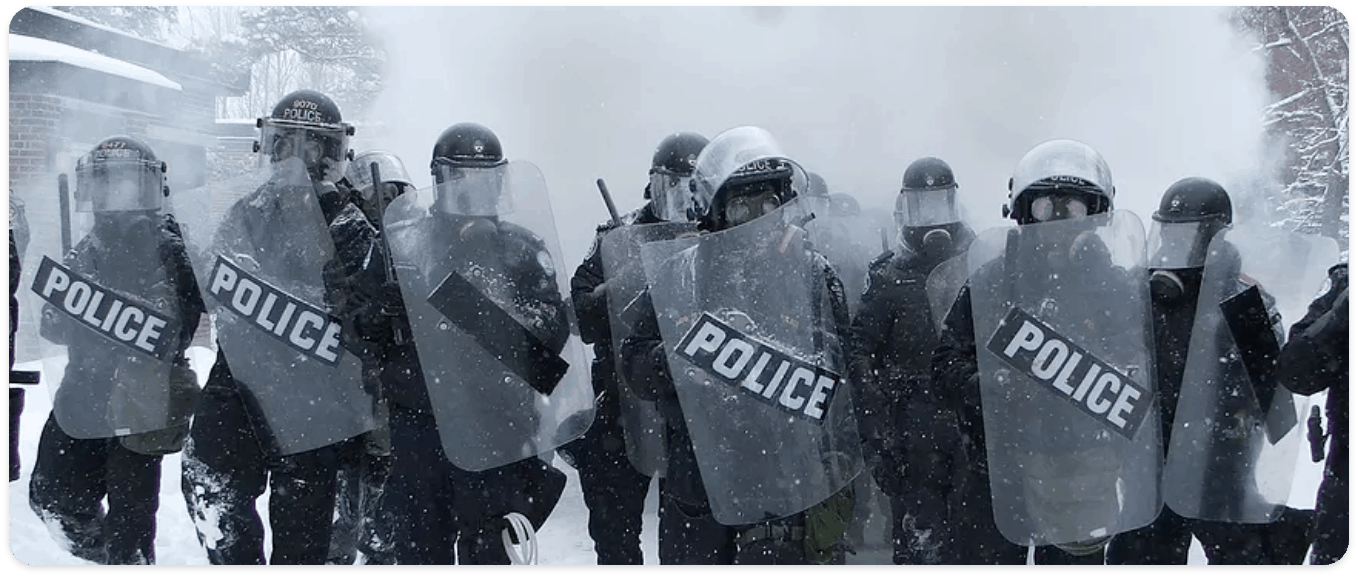 We do numerous functional exercises and training programs
We do speaking engagements and conferences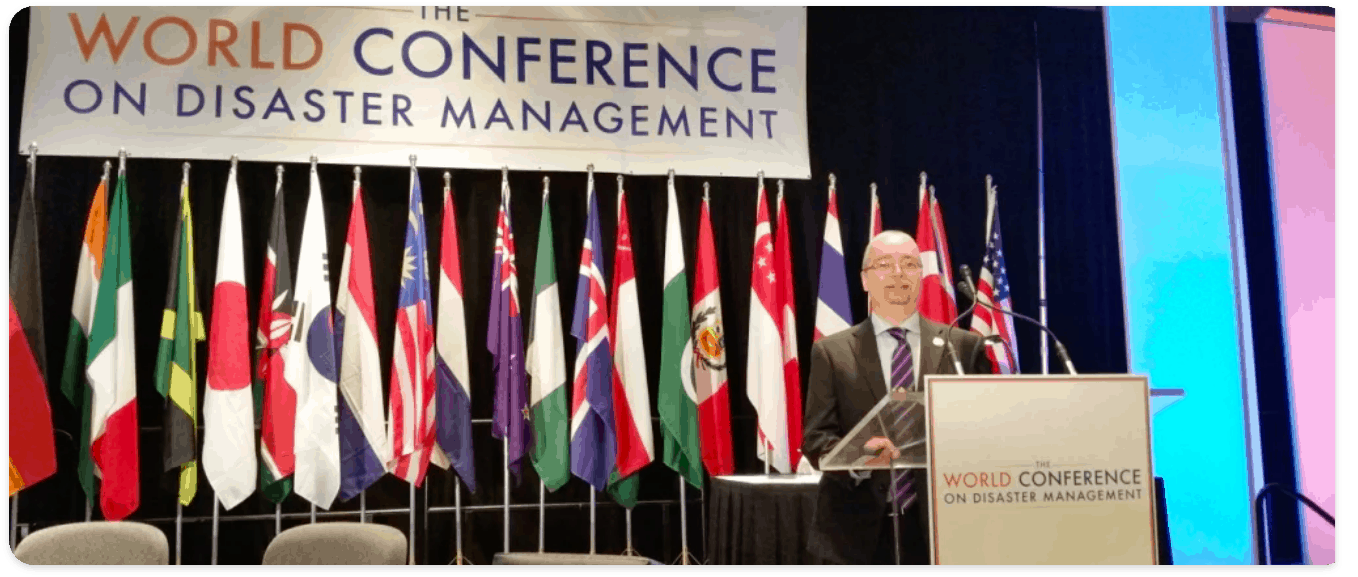 We do speaking engagements and conferences
We do team exercises, training sessions and more!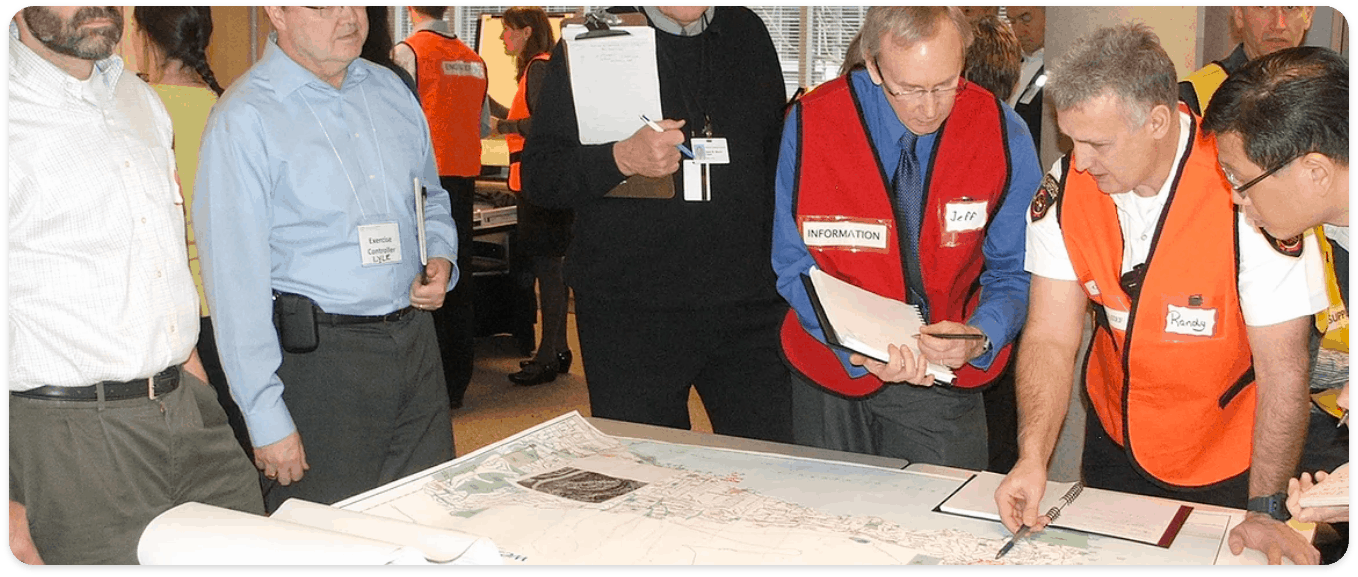 We do team exercises, training sessions and more!